Rukimini Karki | President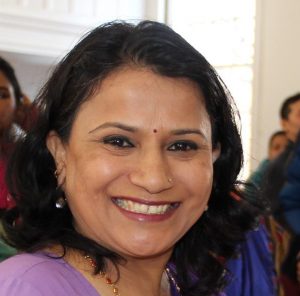 Rukmini Karki is a Development practitioner with more than ten years experience in community development, poverty alleviation and women empowerment issues. She has a Masters in Sustainable International Development from Brandeis University, The Heller School of Social Policy and Management, USA, Master in Sociology from Tribhuvan University, Nepal and obtained B.A., LLB degree from Manipur University, India. Rukmini has worked as a Gender and Development consultant for about four in The Third Livestock Development Project (TLDP) Nepal, for Asian Development Bank (ADB) and as a Research Officer for International Development Research Center (IDRC). Also she has worked for several years with PLAN International  in the capacity of  Development Coordinator focusing on the area on strengthening grass roots level NGOs, CBOs, Women Empowerment Program through livelihood, formal and informal education especially for women and girls children. Currently Rukmini is working as a South Asian Advocate at the Asian Task Force Against Domestic Violence, Boston, MA, – a non- profit organization committed to end all forms of violence against women and children across Massachusetts. Apart, from her professional work, she actively volunteer in South Asian Community in Boston and Scranton PA, helping the families in their social issues such health insurances, housing, job search education, domestic violence and many to mention.
Sunita Siwakoti | VIce President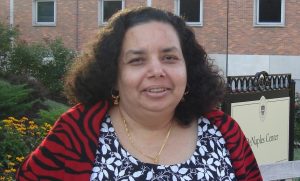 Sunita Siwakoti serves as the Vice President of America Nepal Women's Association (ANWA) of Greater Washington, D.C., and has spent more than 20 years in human rights activism. Having studied at Nepal Law Campus, Tribhuvan University, she has expertise in National Law, International Conventions, and human rights. As a representative of Nepal's Women Organization, she has given speeches at various international seminars, and has also been published in DIYALO magazine, a journal of the Nepalese Community Network of Canada (NCNC), with her article "Nepalese Women's Under Hindu Religion and Culture." Sunita helped establish the first Amnesty International women's section in Nepal, and acted as an advisor for UNICEF in the first Child Convention held in Kathmandu, Nepal. She participated in the 4th World Convention of Women in Beijing, China. A founding member of Nepal chapter of Women's International League for Peace and Freedom (WILPF), she participated in United Nation's functions in Geneva and New York, and also served as a WILPF International draft member in Impact of Globalization in Women's life. Presently Sunita is working as a manager in a food industry in Washington DC.
Avima Upreti | Vice President
Avima Upreti is a licensed attorney from Nepal since 2012 A.D, who is currently working as a foreign associate at Chhetry and Associates P.C., New York since 2014 A.D. She is a life member of NWGN and also a member of women committee of Non-Residential Nepali National Coordination council of USA (NRN-NCC-USA). Ms. Upreti has continually advocated for human rights issues, particularly those affecting Nepali women since her early days in her career. Whether it has been as a news anchor and legal correspondent for national Television of Nepal, or as a radio program presenter, or as a program officer of the Federation of Nepalese Journalist (FNJ) for the EU funded "Safe, Able, Free and Empowered (SAFE) Media project", Upreti has always tried to raise awareness among Nepali citizens about their rights, raised women issues, issues of domestic violence, gender equality and also highlighted about the role of governments in their lives. She started her professional career as a legal correspondent where she became intimately familiar with Nepal's legal system and also about the existing issues of gender inequalities and discrimination by doing research for her reports. She worked as a news anchor and correspondent from 2009-2012 A.D. on Avenues Television, Nepal's national TV, where she entailed researching and delivering watchdog works and storytelling across multiple platforms and issues such as Human Rights, Women Rights, Gender, and Legal Rights. Besides that she also has worked as a Radio consultant and presenter from 2011-2013A.D. for the radio program "HAMRO KANOON",(Our Legal System) of Interface Nepal which was broadcasted in more than 32 radio stations throughout Nepal with a mission of raising awareness on the existing laws that support and defend the rights of all people and help create a just society. Ms. Upreti completed her law degree from Purbanchal's University Kathmandu School of law in a full merit-based scholarship, eventually receiving an award from the Nepal Bar council for getting the Second highest score all over Nepal on the Advocate license exam. She is currently pursuing her LLM (Master of laws) from Fordham Law school, New York and is awarded with merit based Scholarship.
| General Secretary
Sheela Pradhan | Treasurer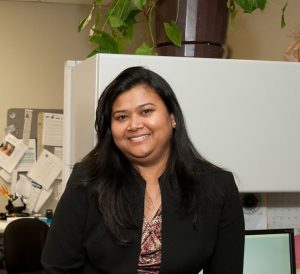 Sheela Pradhan is an advocate of gender equality and a woman development enthusiast.  She has expertise in gender and development, participatory program monitoring and evaluation.  Sheela holds three masters degrees – International Development and Social Change from Clark University, USA, Sociology and Rural Development degrees from Tribhuvan University, Nepal. In addition to the masters degrees she also holds a Post Graduate Diploma in Women's Studies from Tribhuvan University.  Sheela has over 19 years of professional experience in development, research, refugee and immigrants services, and healthcare.  She currently works as data analyst with Edward M Kennedy Community Health Center.  Prior to the data analyst job, she was Refugee and Immigrant Services Coordinator at the same health center.  She spent over 11 years working with international NGOs in Nepal including IUCN, OXFAM, Plan International, and CIDA.  As a program officer at IUCN, Sheela played an important role in strengthening disadvantaged women groups, assessing community needs especially of women and ensuring gender and social inclusions in program development.  Sheela was a Social Change Fellow in 2006 – 2008 at Clark University.  She has received a number of grants and fellowships for education and research.  She has conducted researches on gender and socioeconomic issues for academic and professional objectives.  She also researched on Social Capital and HIV/AIDS while working with AIDS 2031 Project at Clark University. She presented paper at the multi-disciplinary conference at Clark University in 2008 on Analysis of Gender, Poverty, and Social Equity in the Community Forest Management in Nepal. Sheela is one of the founder members and currently serves as a board member of ARISE, a non-profit organization serving refugees and immigrants in the U.S.
Ruma Marshall | Member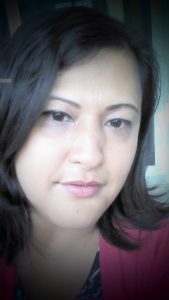 Ruma Ranjit Marshall has a Masters in Social Work (MSW) from Marywood University, Scranton, PA and has been licensed (LSW) and working in the social services field since graduating in 2002. She got her BSW (Bachelor's in Social Work) from St. Xavier's College, Kathmandu, Nepal. She currently works at St. Joseph's Center in Scranton, PA where she heads a program that provides transitional housing and supportive services to pregnant and parenting women in need. Prior to this, she worked at Friendship House as a counselor for children with behavioral and emotional problems. She likes working with the needs of women and children, especially with their issues pertaining to domestic violence, physical/sexual abuse, mental health, substance abuse, and poverty. She has extensive training in counseling victims of domestic violence and safety planning with them.  Ruma has been involved with NWGN since 2008, including that of being on the Board.
Selina Shrestha | Member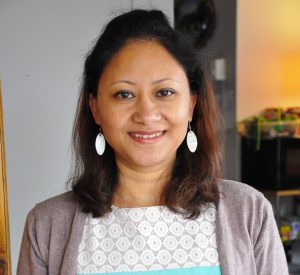 Selina Shrestha is a life-member of NWGN. She is a Licensed Social worker (LSW). Her experiences include mental health, working with victims of domestic violence and sexual abuse, grant/research, advocacy, community organization, awareness campaigns. Her work experience includes working both in Nepal and in US. Her areas of interest include women and children's issues, education and empowerment, research, awareness and advocacy. She is currently working in an adult education program at Marywood Unviersity. She resides with her family in Scranton, PA. She received her Master of Social Work (MSW) from Marywood University, Scranton, PA and her Bachelor of Social Work (BSW) from St. Xavier's College, Kathmandu, Nepal.
Yerina S. Ranjit | Member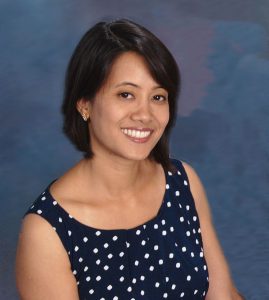 Yerina S. Ranjit is a new board member of NWGN. She has worked as a journalist in Nepal, Boston and Eastern Connecticut. She worked with women on varied issues such as awareness about importance of breast-feeding, and sanitation in the slums of Mumbai, and also covered success stories of women led micro-finance projects in rural fringes of Kathmandu. Yerina is particularly interested on the issue of gender norms created and perpetuated through popular media. She earned her bachelor degree in Social Work from Nirmala Niketan, College of Social Work in Mumbai, Master's in Journalism from Northeastern University, Boston, and Ph.D. in Communication from University of Connecticut. On the days she is not working, she loves reading about dinosaurs to her six-year-old son and playing peek-a-boo with her 10-month-old daughter.